Biography
---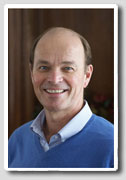 Contact info:
Summary:
Paul & Christie Borthwick serve on the staff of Development Associates International (www.daintl.org), a training group dedicated to the character and ministry development of leaders in the under-resourced world (www.daintl.org). Paul teaches missions at Gordon College (www.gordon.edu) and serves as an Urbana/ Missions Associate with Inter-Varsity Christian Fellowship (www.urbana.org).
Paul's ministry focuses on three priorities: mobilizing others for cross-cultural ministry, encouraging the ongoing growth of older leaders, and motivating the development of younger leaders. He serves as a resource person, teacher, speaker, and author.
Rick Warren (in Purpose-Driven Life) cites Paul's books A Mind For Missions and How To Be a World-Class Christian as resources that "should be read by every Christian."
Paul and Christie's ministry together focuses on encouraging leaders and developing "world Christians" in the church. During their twenty-two years of service on the staff of Grace Chapel (Lexington, MA) - where Paul is ordained - they coordinated over 100 short-term service teams that served all over the world. Through Development Associates International, they now spend two to four months each year in ministry in other countries, mostly in the "Global South."
Christie serves both on the staff of Development Associates International, as a microbiologist at the Beth Israel Deaconess Medical Center in Boston, and as a private practice Christian counselor. Both Paul and Christie graduated Gordon-Conwell Theological Seminary in May 2007: Paul received a Doctor of Ministry (Cross-cultural ministry) and Christie received a Master of Arts in Counseling.
Paul & Christie have been married since 1979 and live in Lexington, Massachusetts. They are members of Grace Chapel.(www.grace.org
Employment:
Grace Chapel: Singles Ministry (1975-77), Youth Ministry (1977-1986), and Missions Ministry (1983-1998)
World Evangelical Fellowship Youth Commission Director:1992-1999
AD2000 "Mobilizing Youth" track coordinator: 1991-1999
Development Associates International, Senior Consultant: 1998 to present
Education:
Bachelors degree in Business Administration (Management) from the University of Massachusetts (Amherst) - 1976.
Masters of Divinity from Gordon-Conwell Theological Seminary in South Hamilton, MA -1980.
Doctor of Ministry in Cross-Cultural Studies, Gordon-Conwell Theological Seminary in South Hamilton, MA, 2007.
Publications:
Paul's articles on the topics of youth, missions, and discipleship have appeared in such Christian publications as Decision, REV, Leadership Journal, Evangelical Missions Quarterly and GROUP. He contributes often to Discipleship Journal.
Books: (*= books currently in print)
Any Old Time - Book 5 (Scripture Press, 1986)
*A Mind For Missions (NavPress, 1987)
*Organizing Your Youth Ministry (Wipf and Stock, 2004)
*Leading the Way (Authentic Media, 2003)
*Feeding Your Forgotten Soul (Zondervan/Youth Specialties, 1990)
But You Don't Understand! (Revised) (Nelson, 1991)
How To Choose a Youth Pastor (Nelson, 1993)
*Six Dangerous Questions To Transform Your View of the World (InterVarsity Press, 1996)
*Youth and Missions (Authentic Media, 2003)
*How To Be A World-Class Christian (Authentic Media, 2003)
*Missions: The Heart of God (LifeGuide Bible Study, InterVarsity Press, 2000)
*Stop Witnessing, Start Loving (Navpress, 2003)
*Joseph: A Study in Character (LifeGuide Bible Study, InterVarsity Press, 2003)
*Within Reach: Examining the Mission of Evangelism (Randall House, 2004)
Simplify: 106 Ways to Uncomplicate Your Life (Authentic Media, 2007)
Teaching/Speaking:
Paul is an active part-time or adjunct faculty member at Gordon College, Alliance Theological Seminary (Manila), Lanka Bible College (Sri Lanka), and a guest faculty member at Gordon-Conwell Theological Seminary. He has taught undergraduate and graduate level courses at CUME (the Center for Urban Ministerial Education), Fuller Theological Seminary, Eastern University, Canadian Bible College & Seminary, Alaska Bible College, Columbia International University, and Ontario Bible College & Seminary (now Tyndale University)
Paul served as the commitment night speaker at MISSION 99 in Groningen, Holland & at Urbana 2000. Speaking ministry has also included other student mobilization-for-mission conferences in Kenya (1991), CONQUEST 96 (Mexico City), Nigeria (2001, 2004, 2007, 2008) and Taiwan (2007)
Paul has spoken as "Missions Week" and/or "Spiritual Life Week" speaker at Asbury College (KY), Azusa Pacific University (CA), Biola University (CA), Crown College (MN), Gordon College (MA), Multnomah Bible College (OR), Philadelphia Biblical University (PA), and Washington Bible College (DC).
Other Speaking ministry has included Youth Specialties, Homeword, LEADERSHIP 88, Lausanne II in Manila (89), Lausanne Younger Leaders Gathering in Malaysia (06), Youth Alive (Soweto, South Africa), Youth for Christ, IFES, Brainstormers (U.K), the International Conference on Youth Ministry (UK - 1995, 1997), URBANA ('87, '90, '93, '00, '03. '06), & the National Short-Term Missions Leaders conference ('99 and '06).